Safes that you can count on
There's no need to compromise on security with our Australian-made CMI Safes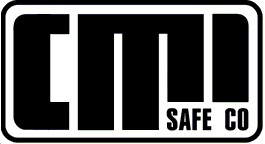 Are you looking for a high-security cash deposit safe for your business? Do you need a solution to keep data confidential? Perhaps you need to protect valuables at home from fire or burglary?
Whatever kind of safe you need, Marsden Park Locksmiths can help. We believe in quality, and so we are authorised suppliers and installers of CMI Safe Company safes.
We understand the necessity for safes across different industries, businesses and even environments. We help residential clients, medical clients, armoury specialists and commercial businesses which all share the same need – security.
Why CMI Safes?
Marsden Park Locksmiths has built a reputation on quality, and we don't compromise with your security. Yes, safes can be purchased from your local hardware store but it's important to realise that not all safes are created equal. If your data is valuable, it's not wise to store it in a device that can be easily broken into or destroyed.
We chose CMI Safes because they are incredibly solid and highly effective. They're also:
An Australian-owned and run company
Manufactured in Australia, and
Incredible value.
Importantly, they will keep your valuables safe. Safe from fire, safe from prying eyes, and safe from burglary and breakage.
Safe services – we come to you
With a fleet of vehicles, Marsden Park Locksmiths is also a mobile service provider. From safe installation, removal and relocation through to repairs, combination rekeying and opening, give us a call.